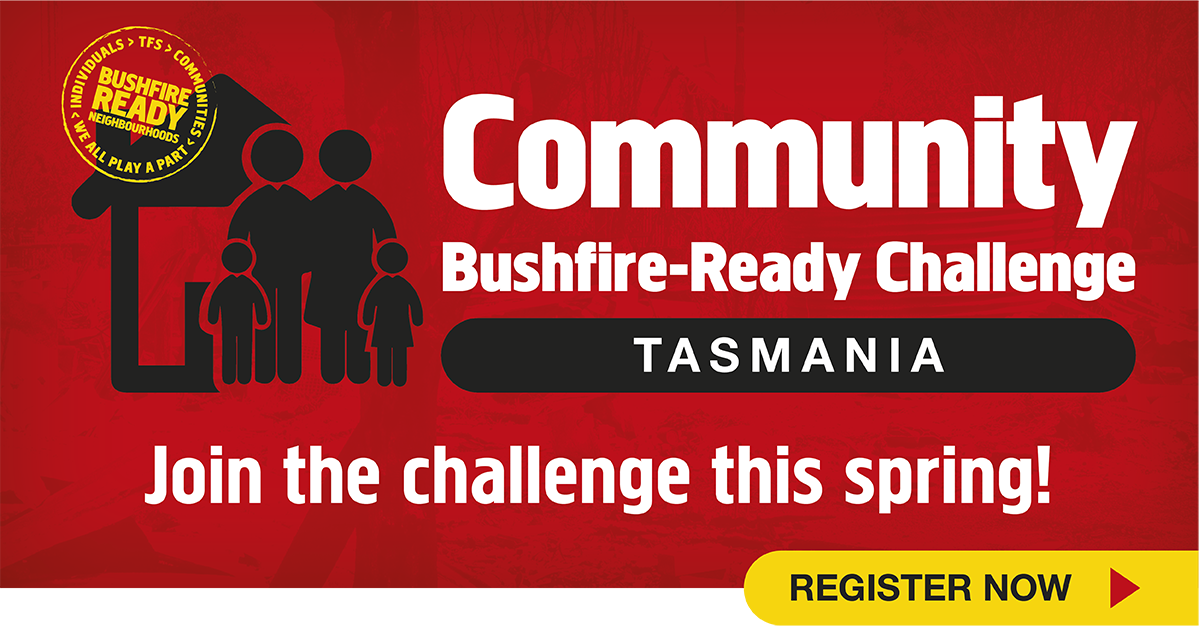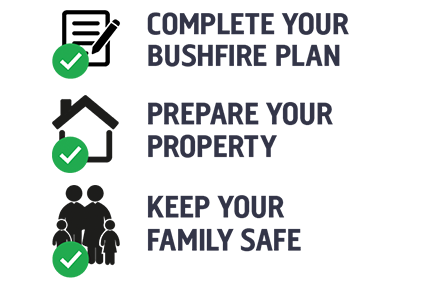 The Community Bushfire-Ready Challenge is an immersive bushfire preparedness experience happening in Spring 2023 and available to all Tasmanians.
Register as a family or household and receive weekly challenges across a 6 week program.
Through this experience we will help you know your bushfire risk, create a bushfire plan, prepare your property and much, much more!
You'll have the opportunity to engage with Tasmania Fire Service bushfire-ready experts, as well as receive rewards for completing challenges.

Register now, and let us help you get prepared for bushfire season!
Remember, we all play a part. Individuals, community and the TFS.


This past spring and summer, the Tasmania Fire Service's Community Development & Education team took the opportunity to trial a new program called the Community Bushfire-Ready Challenge.
This program was case studied from a similar format implemented in NSW by the Katoomba/Leura Rural Fire Brigade in the Blue Mountains.
The pilot was trialled across three Round 4 Bushfire-Ready Neighbourhoods communities, including Tullah, Strahan and Bakers Beach in the North West region.
Across the 3 programs, the Community Bushfire-Ready Challenge was able to register 17 households who immersed themselves into a 3-5 week experience. Challenges included, Knowing Your Bushfire Risk, Creating a Bushfire Plan, Preparing Property and Putting Together an Emergency Kit.
Also included in the program was a Bushfire Planning workshop and a general Bushfire-Ready Workshop bringing all information together in a tangible and inspiring context for participants.
Overall, it became evident that by providing an immersive experience such as this, the program was able to not only inform participants, but empower them to generate action in bushfire preparedness.
"I thought the over process was great, a weekly challenge followed up with the two workshops it kept your interest going, I started to look forward to the weekly emails and challenges."
- Anonymous Participant