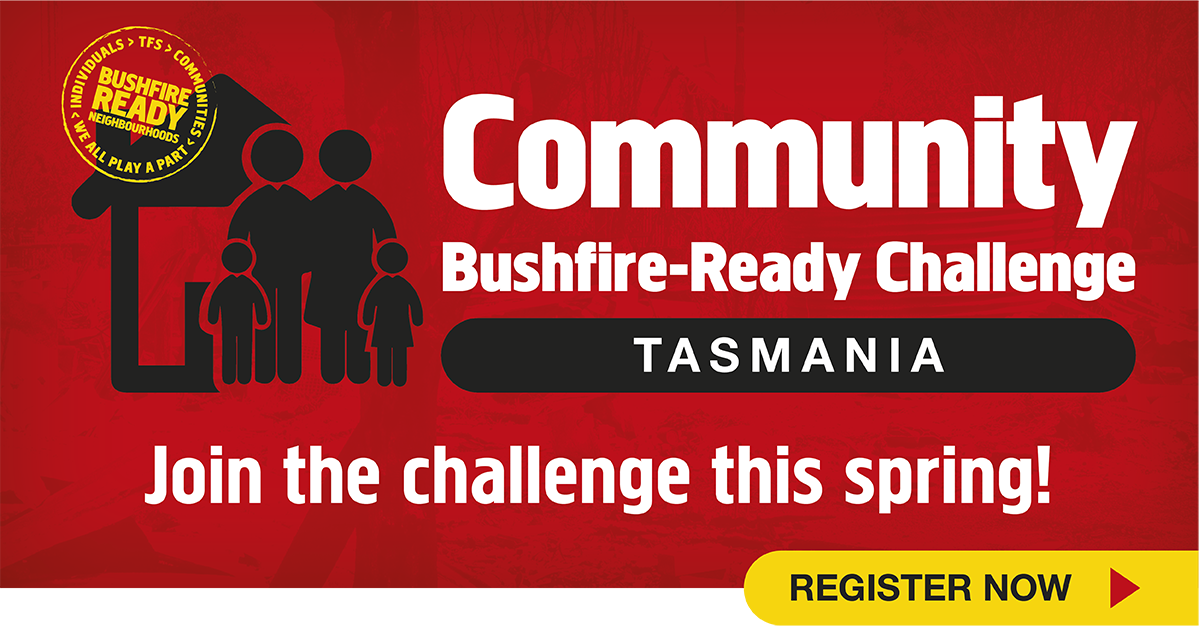 Welcome to the
Community Bushfire-Ready Challenge.
The Community Bushfire-Ready Challenge is an immersive bushfire preparedness experience happening in Spring 2023 and available to all Tasmanians.
Register as a family or household and receive weekly challenges across a 6 week program.
Through this experience we will help you know your bushfire risk, create a bushfire plan, prepare your property and much, much more!
You'll have the opportunity to engage with Tasmania Fire Service bushfire-ready experts, as well as receive rewards for completing challenges.
For past information on the Challenge, please click here >
Step 1 - Register now
If you haven't registered already, please click on the link above to register your details to start the Challenge and let us help you get prepared for bushfire season!
Step 2 - Start the Challenge
Already registered? Click on the welcome tab listed below to start the challenge and each week a new Challenge tab will become available.
If you start the Challenge late, don't worry, you can always just catch up.
Lets get started and remember, we all play a part - individuals, community and the TFS.